March 12, 2020
ASC Honors Advising by Phone Only through Spring semester
Image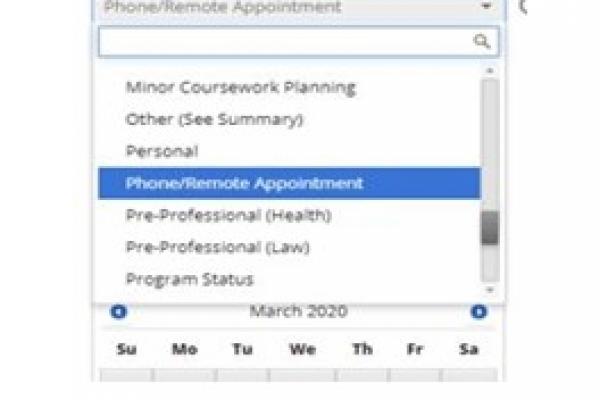 Description
Due to the cancellation of classes and other group events by the university in response to the coronavirus outbreak (COVID-19), the ASC Honors Program has suspended all in-person advising through the end of Spring semester. We will be offering phone advising until then. 
If you have already scheduled an appointment between now and the end of Spring semester, your advisor will contact you via phone at your scheduled appointment time. Please make sure that your phone number listed in SIS is correct. The call will show up as a blocked (unknown) call.
Scheduling walk-ins on March 16, 17 (8am-12pm; 1pm-5pm), and the morning of March 18 (8am-12pm) will now be phone appointments.  On the morning of each day of scheduling walk-ins, you may call 614-247-4692 to leave a message and your call will be returned in the order it was received.  
Regular walk-ins on Monday afternoons are cancelled.  All advisors have open phone appointments between 1pm-5pm.  These can be scheduled using OnCourse (please include your phone number).  YOU MUST CHOOSE PHONE/REMOTE APPOINTMENT in the Service pulldown selection  and put your phone number in the comments.
The Honors Contract Workshops for second-year students scheduled for March 18th (1pm-4pm) and March 24th (8am-12pm) will now be held as virtual Zoom workshops.  Please see our website for additional information and we will send information via email to second-year students. 
Please call us at 614-247-4692 and leave a message or email aschonors@osu.edu if you have questions or are having trouble scheduling an appointment using OnCourse; please do not email your advisor for an appointment.  We will be checking voicemail and email regularly.
We are committed to continuing to advise and help you throughout this time. 
---