June 8, 2020
Outstanding Advisor - Joanna Spanos!
Image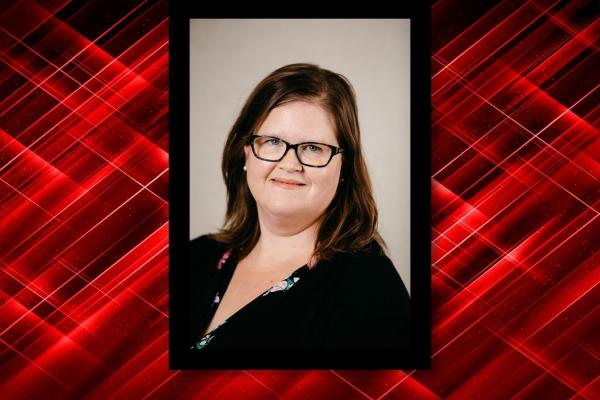 Description
Joanna Spanos wins her 7th award in the past year!    As the Outstanding Advising - Primary Role award winner, Joanna is recognized for her advising skills which include strong interpersonal skills, evidence of student success, caring attitude, monitoring of student progress, mastery of institutional policies, ability to engage in developmental advising, participation in and support of advisor development programs, perception by colleagues and institutional recognition.  Congratulations, Joanna!
Full Press release: 
Joanna Spanos of The Ohio State University is an Outstanding AdvisingAward Winner in the Academic Advising—Primary Role categoryfrom NACADA: The Global Community for Academic Advising as part of the 2020 Global Awards Program for Academic Advising.
This category includes individuals whose primary role at the institution is the direct delivery of advising services to students.  This award is in recognition of Joanna Spanos' demonstrated abilities as an advisor in an international competition.  In the judgment of the selection committee using a peer review process, this advisor has consistent evidence of the qualities associated with the outstanding advising of students such as having a sustained institutional impact on students.  This advisor is a leader on their campus and has actively participated in development activities related to the growth of their skills to the highest level.  They exemplify the NACADA Core Values of professional practice including proactively creating advising interactions with students, utilizing campus networks and setting the highest standards for their advising practice.
Since 1983, NACADA has honored individuals and institutions making significant contributions to the improvement of academic advising.  The goal of NACADA is to promote quality academic advising and professional development of its members to enhance the educational development of students.
NACADA's membership has grown to over 14,000 faculty, professional advisors, administrators, counselors, and others in academic and student affairs staff concerned with the intellectual, personal, and vocational needs of students. The organization acts as the representative and advocate of academic advising, and those providing that service, to higher education.
Joanna Spanos will be honored and presented with this award in San Juan, Puerto Rico during the NACADA Annual Conference in fall of 2020.
---